Today I received a VERY special box of books in the mail, and I swore on my life I would put a post on this blog when it came, and so I am doing so. I can't yet post a picture of that box of books, so instead, here's another very special picture related to that box.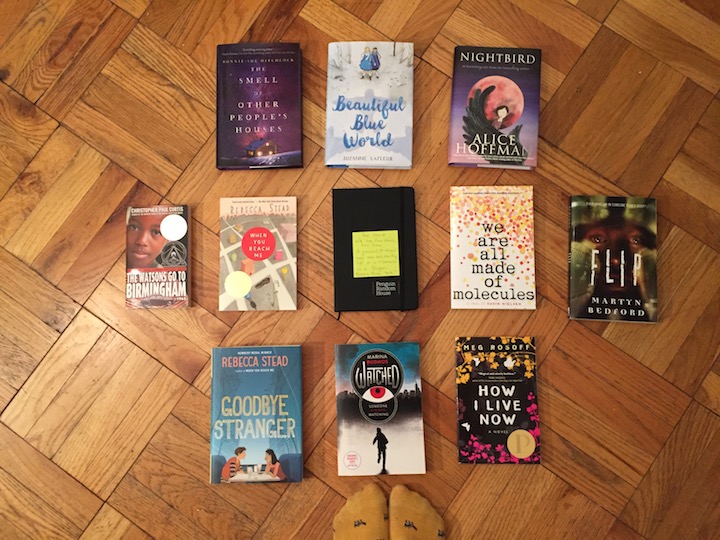 When I was first speaking with Wendy Lamb at Random House, they sent me a box filled with all these books on her imprint. I've spent the last year imagining my book among these, and the day when it finally will be in this special constellation is getting pretty close. Frighteningly close.
Can't wait for you to see it.