On Wednesday, I walked approximately 10 miles inside the Metropolitan Museum of Art. In steps, at least. A lot of those steps were probably awkwardly backing towards and away from paintings in that bizarre "how close can I get before you yell at me" shuffle.
This was kind of a bonus trip to New York on a day that I might have responsibly spent trapped in a NJ hotel room writing the novel I'm supposed to be writing, but I've decided that dreaming before great historical objects is part of my job, because that's the stuff stories are made out of, so I don't feel too guilty. But because it was a bonus trip, and because I seem to pass through NY about once a month with approximately 4 hours on my hands, I wanted to do something different than my usual circuit of, "Egypt and then…wait, what do you mean it's time to go?"1 So I skipped Egypt, did a quick (for me) circuit of some favorites, and then I decided to spend the day looking at stuff I hadn't really had time to investigate properly, which ended up being really awesome.
For example: I know absolutely nothing about Chinese art. I'd say that about Asian art more generally, with the exception of Ukiyo-e. And because both life and layovers are short, I had literally never been up to that massive section of the Met that covers Asian art.2 Chinese art I find particularly difficult to appreciate, because I just don't know much about China and so even when it's contextualized, it's like I need context for the context. The Met's collection of Asian art, I can't really speak to whether or not it's a great collection, but just wandering around trying to even get comfortable enough to be affected by it was interesting.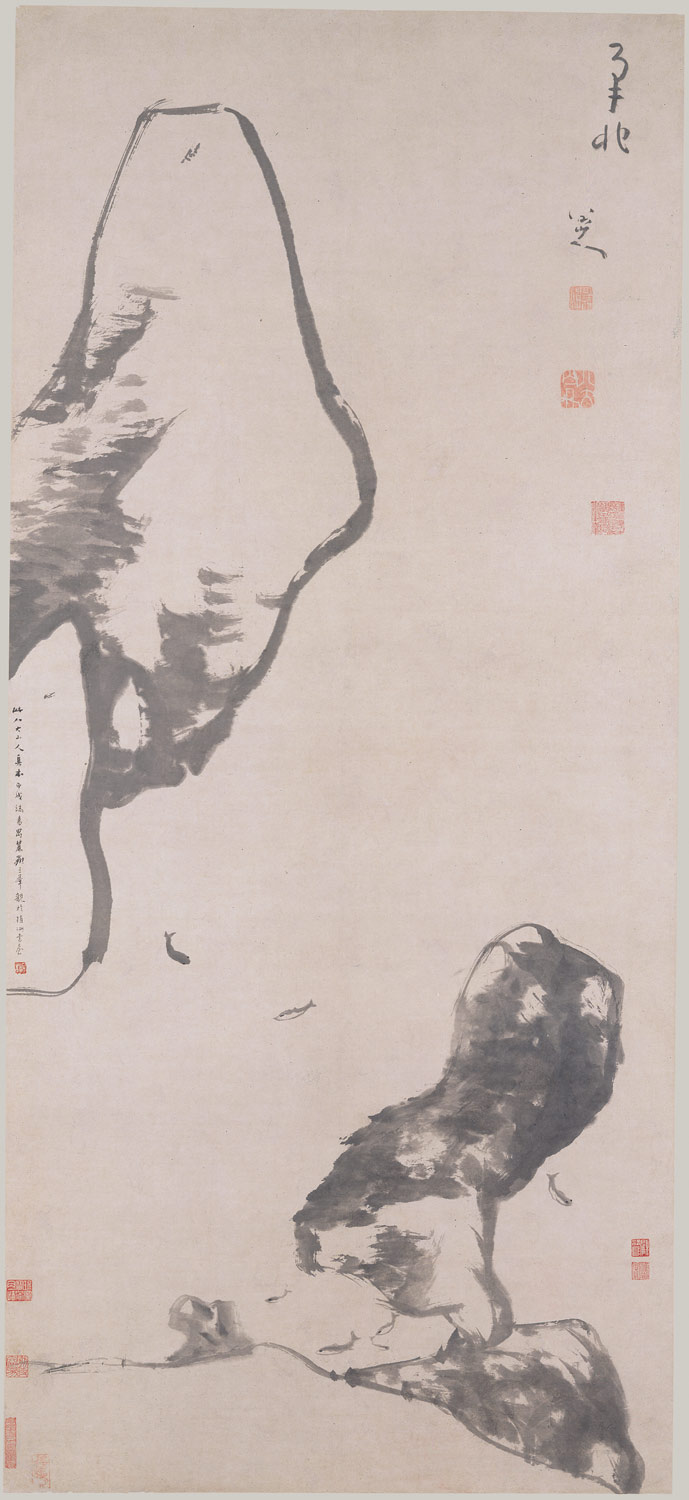 I feel like you get addicted to your own depth with some things, if that makes sense. Once you have a structure on which to interpret works of art in a genre, the advanced modes of seeing you are used to become the way you prefer to see, to the exclusion of other new works. I know a lot about woodblock prints, and how prints are made. It gives me a foundation on which to interpret new works, and that makes any additional interpretation more satisfying. But when I look at, like, Chinese paintings, the best I can come up with this, "Uh, it's pretty?"
The thing I think it's so important to remember is that the expertise you have did not randomly appear in your life. So, even though I don't remember choosing to learn a metric fuckton about Bible stories and Greek mythology, my ability to see familiar figures from these traditions did come from being integrated into that culture. There was a time, I'm sure, when I was learning to see. And a conscious choice to be uncomfortable can be a way of learning to see. I'm not particularly interested in Chinese painting. I am particularly interested in maintaining that willingness to tolerate intellectual discomfort that I think a lot of adults lose over time.
And, actually, learning about art along the Silk Road was pretty sweet. So much sweet, sweet golden bling. There's always something to be interested in.
I do usually make it over to swords and upstairs for that Patinir and a few other highlights. But this is shockingly close to accurate. The Met is about priorities, guys.