Monday
RUN – 21 miles in 3 hours and 20 minutes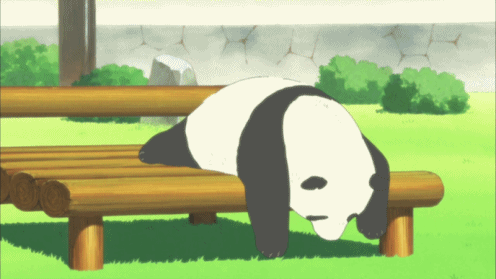 Ok, so the crazy thing about this was that it was more difficult in the "I would prefer not to" sense than the "I'm going to die" sense. Granted, that pace was a little more leisurely than it needed to be. I wasn't sure how exactly I'd feel at mile 10, mile 15, etc. because I'd never run that far before. And the answer is…mostly just bored. I was actually totally fine until I got home. Afterwards, the main weird thing was that I ate basically everything in the house. I made myself a sandwich that was literally just peanut butter and chocolate chips on an english muffin.1 It didn't even take a full day for me to get back on a bike.
So, based on this experiment, I think I'll definitely be able to finish this marathon, and 4 hours is a totally reasonable goal. It's just fast enough to be challenging for me, though I won't be super upset if I don't hit that pace, because for someone who hates running as much as I do, just finishing is kind of a win. I'm also not sure what a reasonable top speed really is for this race. The Towpath is completely flat, but it's also rocky as hell and often full of puddles, and so you have to go slower than you'd think.
Oh, I also saw a lot of deer and turtles, so that was nice but slowed me down. And some good dogs.
Monday's training was brought to you by…
Tovarich (Lux): Cute. William Powell gets a lot of cute lines.
A History of Philosophy Without Any Gaps – Episodes 10, 11, 12, and 13: What is up with this guy and his giraffes???
The New Adventures of Nero Wolfe – The Care Worn Cuff: Another great episode. But admittedly, not a great mystery.
The Vagabond King (Lux): How could an episode of Lux about François Villon be so mediocre? Maybe the movie is better. This is the first time I've heard an actor sing in the show.
Tuesday
Swim – 30 minutes of semi-competent not drowning
Bike – 30 minutes easy
Rowing – 3000m in 15 minutes
Tuesday's training was brought to you by…
A History of Philosophy Without Any Gaps – Episodes 14, 15: Socrates
Wednesday
Run – 9 miles
Wednesday's training was brought to you by…
A really bad scifi radio show of an HG Wells story called In the Abyss. 
Thursday
Travel day! Walked like a million miles in the Met though.
Friday
A Blissfully Untracked Run Through Central Park: I ran maybe four or five miles along a path that would be the opening to a movie where I'm about to find a dead body in Central Park, with some very serious close-ups of my face as I think deep thoughts about how I'm a serious detective and stuff. It was fun.
Friday's training was brought to you by…
The concentrated footfalls of a great many more competent runners training for the NYC marathon.
Saturday
2 sheepish miles on a hotel treadmill before other people came in and I got embarrassed for myself
Saturday's training was brought to you by…
Swann and his anxieties
Sunday
1 hour bike: I was actually super proud of this bike ride because it's really boring to stay on a spin bike for that long by yourself. I really hope this is good preparation for riding a real bike.
Sunday's training was brought to you by…
Gilberte, and the overstuffed Amsterdam Falafel I got when I realized I was going to pass out on the walk home.