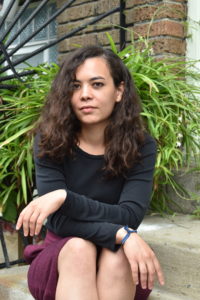 Hi! I'm Tara! I'm an author living in Washington, DC. My first book, The Museum of Us, is a YA novel that came out in June 2018. Since then, I've been writing more YA, and working on some adult projects as well. I also really enjoy writing book reviews.
Official-ish book jacket bio:
Tara Wilson Redd, a graduate of Reed College, grew up all over the United States, including in St. Louis, Seattle, and Central Oregon. An impenitent dilettante, she is interested in everything, but especially language, travel, and animals. When she is home from her adventures, she lives in Washington, DC where she works in libraries. Her cat's name is Dudley. Dudley is a monster.
---