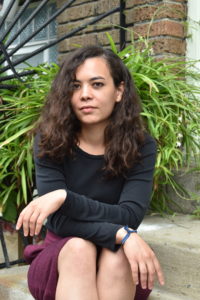 Hi! I'm Tara! I'm an author living in Washington, DC. My first book, The Museum of Us, is a YA novel that came out in June 2018. Since then, I've been writing more YA, and working on some adult projects as well. I also really enjoy writing book reviews.
Official-ish book jacket bio:
Tara Wilson Redd, a graduate of Reed College, grew up all over the United States, including in St. Louis, Seattle, and Central Oregon. An impenitent dilettante, she is interested in everything, but especially language, travel, and animals. When she is home from her adventures, she lives in Washington, DC where she works in libraries. Her cat's name is Dudley. Dudley is a monster.
---
What's with all the new sportz stuff?
After a long stretch of pretty unamusing health issues, I started trying to do more than just "be active" to stay healthy. I've always been an active person, so I was surprised to discover how much training for something added to my life. As a traditional bookish-artistic-smart girl growing up, I never really thought athletic goals were something I could achieve, because blah blah blah culture/sexism/high school etc. You know the story. After I ran a marathon, I had to admit that I had been underestimated, and worse, had gravely underestimated myself.
This year I'm focusing on finishing an Ironman triathlon in September, and to get there, I'm doing some shorter races leading up to it. Did I mention I haven't ridden a bike for years, and I have to relearn how to swim? No matter what happens, 2019 is going to be a year of sportz victories and puns involving the word "triathlon," and I'm excited to share them with you. I try to do recaps on Mondays. Thanks for reading!